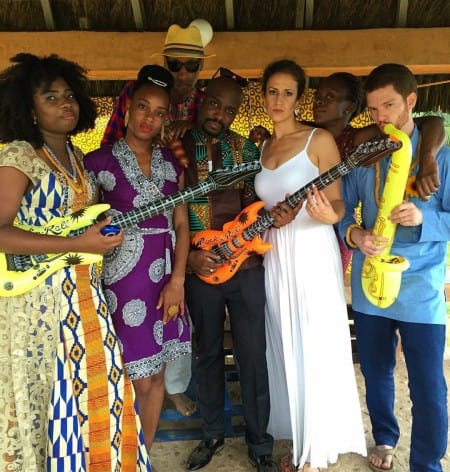 My first trip to the Motherland – Ghana!
I've been wanting to go to Ghana for a very long time. So being inviting to the wedding of one of my best friends was more than the perfect opportunity to go. I booked the ticket in February which seemed like ages ago at the time but it came round quickly indeed and now I'm on the way home after one of the most enriching weeks of my life!
The wedding was pretty much as soon as I had arrived so the main event kept us all busy and excited. From making fans to dressing tables and practicing my special performance of Stevie Wonder's 'You and I' for the Quaker Ceremony which followed the traditional Ghanaian Ceremony. It was indeed a very special wedding in Kokrobite.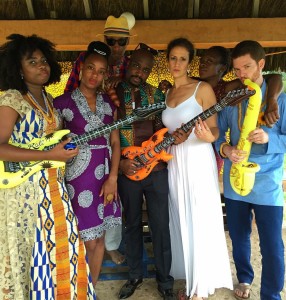 The days following the wedding were spent (all 10-15 of us), hanging out at the beach house, swimming (skinny dipping! Lol!) in the pool, going down to the beach to write songs and watch fluorescent plankton highlighting the waves in electric blue, reading, cooking, eating, discovering Kelewele, Alvaro (Pineapple flavour is definitely the best, followed by pear and as a last resort Passion fruit), Hunter's Gold, dancing, Lay's Caribbean Onion and Balsamic Vinegar flavour crisps, making new friends, journaling and drawing in the sand.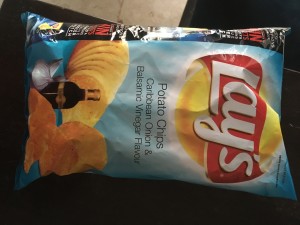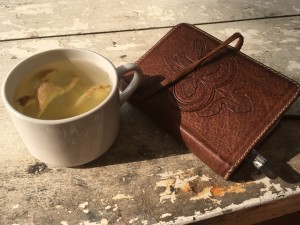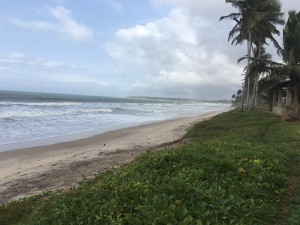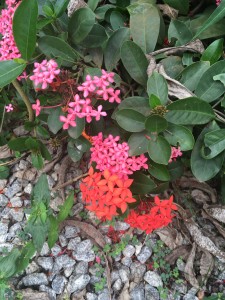 From Kokrobite, I put my bags down in Teshie Nungua (where I was based for the rest of my trip) and processed to get ready for my first trip to Cape Coast – the place that I have been desperate to experience as a Jamaican woman looking to reconnect to my African ancestors.
It was a three hour drive from the outskirts of Accra and I slept most of the journey. I kept imagining that I would be in floods of tears but it was somewhat surreal and made me feel a little angry and sad that so many people had to experience such unnecessary and extreme suffering. I also become immensely grateful that I am living and breathing because my forefathers survived such a harrowing ordeal. Knowing that I was able to walk through the now renamed 'Door of Return' gave me a sense of joy knowing that my ancestors may never have thought it possible. I feel more grounded and made very welcome in Ghana. In many ways, it's much like Jamaica, as I thought it would be 🙂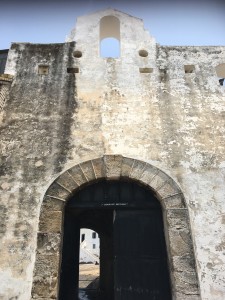 Bokola Market finished me off! Overwhelming is not the word! I got some beautiful fabrics, Shea butter and black soap but never made it back to the beadshop that I was sure to return to. The maze of shops was extraordinary and having passed through the Mecca of shoes, bags, jewellery, fabrics, fishing tools, electrical goods, cosmetics, household goods and many more I was exhausted. I didn't bring my camera so no proof there.
That night we went to a beautiful party in Kanda to say goodbye to the last of the wedding party and to celebrate the end of a photo shoot for the exciting fashion label Osei Duro. I must say, their pieces are amazing and the owner is a friend of the groom (my friend). Eli was signing with his band featuring the beautiful saxophone playing of the groom and we managed to meet the Godfather of Kanda and wax lyrical with him and his friends about West African politics, the gentrification of Kanda and how he is the Genesis and his young friend, the Revelation.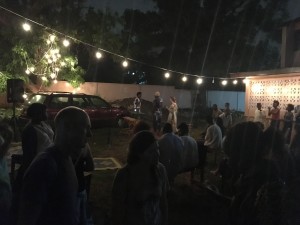 So in the last day, there was nothing left to do but get Ghana braids and a mani pedi!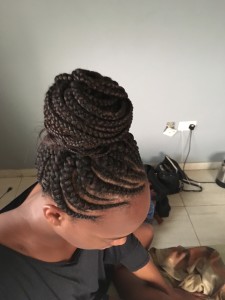 Ghana, I look forward to seeing you soon. Especially Kumasi! Xxx
Other things I loved:
The hospitality, kindness and peacefulness of the Ghanaian people
Seeing real free range chickens roaming about the place looking healthy and lean
Statues of White Jesus on the roadside (reminding me of Uncle Ruckus 😂)
My hair feeling so good, I could rock my Afro! Shrinkage is real! Lol!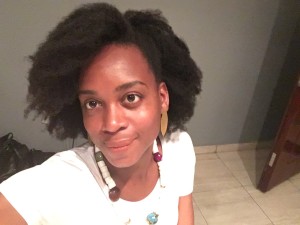 Things I discovered:
It's your responsibility to educate yourself
Gather, learn, trust, relax
Friends are sooooo important. Treasure them and treat them with love and respect.