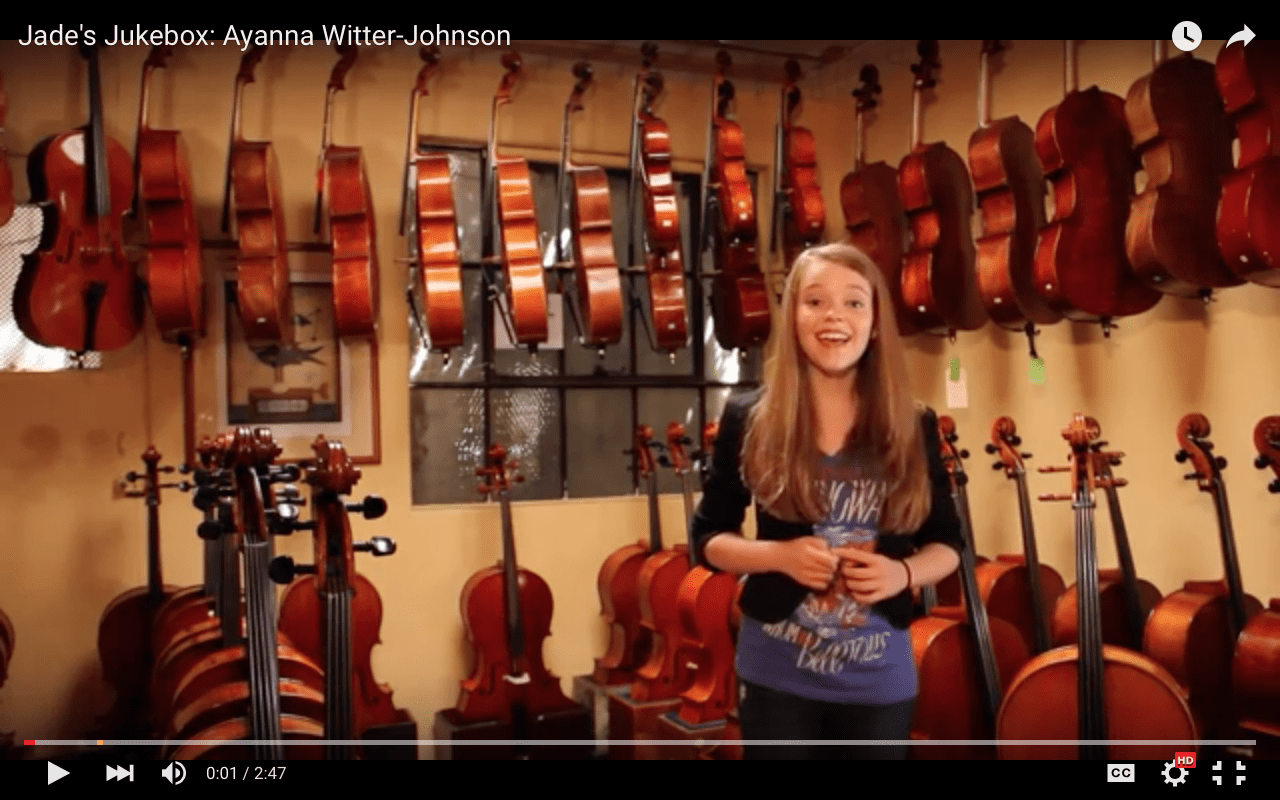 Jade's Jukebox! The most wonderful fan art.
Wow! When I got a message from 15 year old artist/actress extraordinaire – Jade Pettyjohn (if you haven't heard of her, check out her website here) I was like what?! She wants to feature my music.  How beautiful.  A few months later, here's what she created.  Thank you Jade.  You're amazing! 
Did this post make you smile, feel good or inspired?  If so, then here are two ways that you can feel even better! 🙂
Leave a comment in the comment section below. I'd love to continue the conversation.

Share it with your friends on Facebook (Ayanna Witter-Johnson) or Twitter (@AyannaWJ)
And I look forward to seeing you in the next blog post.
Love, light and yoga!
Ayanna x