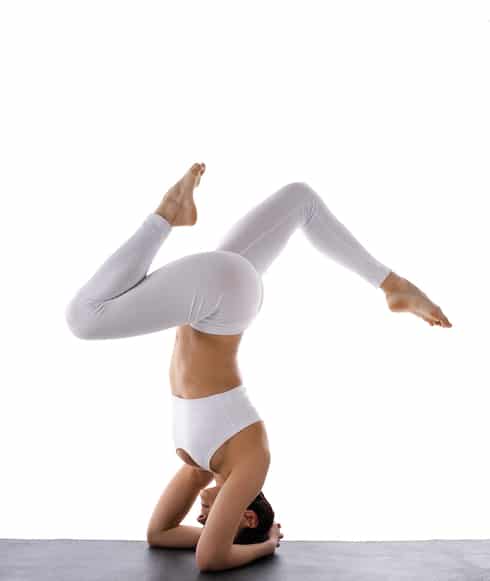 How to stand on your head.
It happened! It happened! Go me 🙂 I did a half-head stand in my hot yoga class this morning. Which is basically a headstand with my knees up but not fully outstretched. I'm sooo proud of myself for several reasons:
It's something I've desired to do.

I never forced myself to get there.

I kept practicing yoga in general, focusing on the strength of my core.

I allowed it to happen spontaneously, naturally.
The Art of Allowing in action. It's really an amazing analogy for so many other areas of my life. The fact that, if I'm heading in the right direction and supporting my progress with relevant action then the thing I desire will happen and it'll be more about the journey than 'getting that thing to happen'.
Ah! A small blessing but also in many ways a big one, especially going into this week ahead. I'm in the final stages of album pre-production. Really finding my vocal tone on the songs and exploring my depth of emotion in expressing the songs.
If this post resonated with you in some way or reminded you of someone you feel needs to here this, then here are two ways that you can feel better! Or help me feel better 🙂
Leave a comment in the comment section below. I'd love to continue the conversation.

Share it with your friends on Facebook (Ayanna Witter-Johnson) or Twitter (@AyannaWJ)
 And I look forward to seeing you in the next blog post. 
Love, light and yoga!
Ayanna x