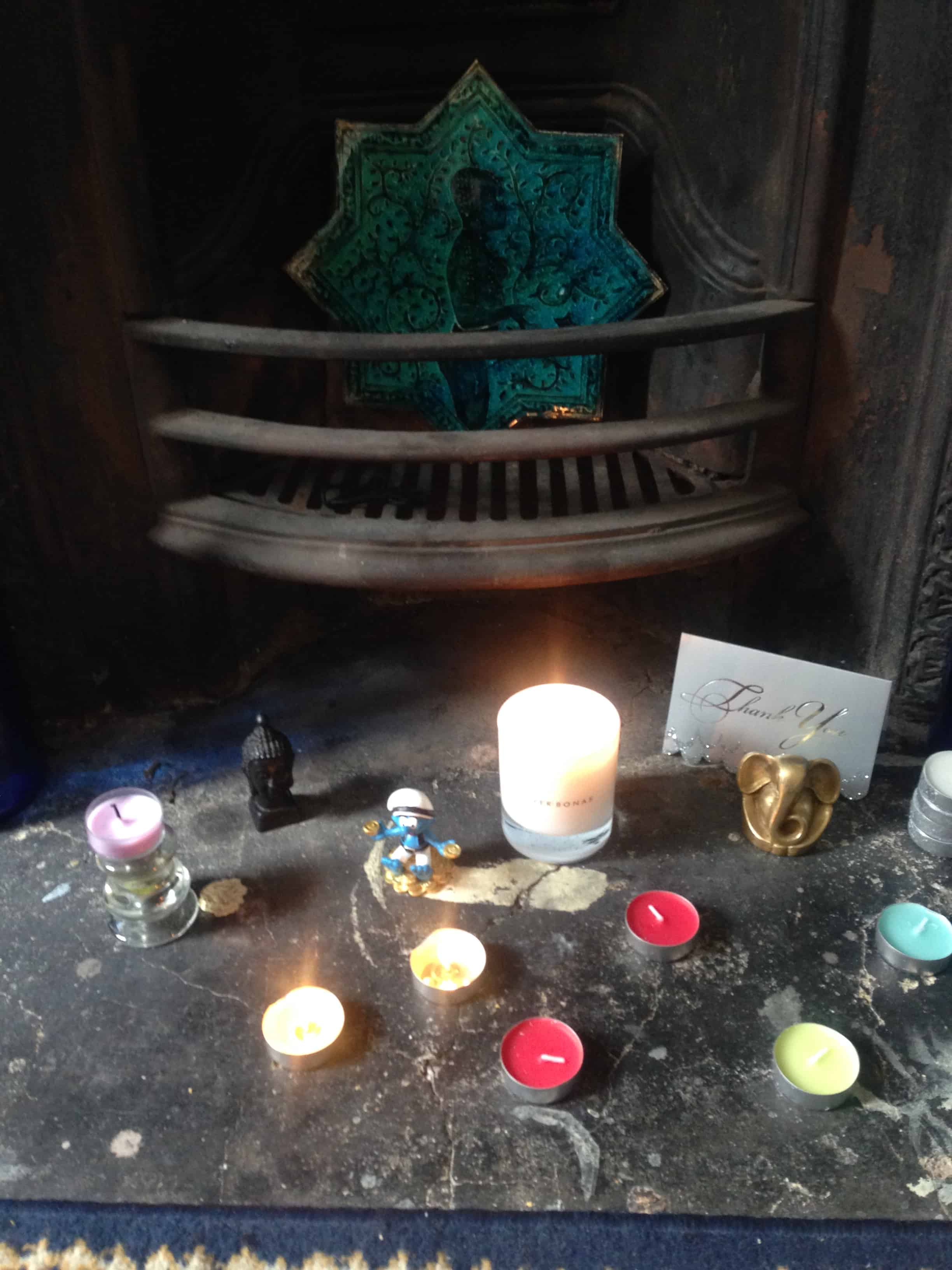 Do you have a guardian yogi angel?
Firstly, it's not far off midnight and I'm here! So you've got Haroon to thank for that! Ah, Haroon a.k.a. awesome accountability partner and superfan! Well, to be fair, today has been epic and why wait until tomorrow to update you. Now's the time, whilst it's fresh!
Today, I met my guardian yogi angel! Yup! Here's how it happened.
After my Hot Freeflow class this morning, I got back in the car and noticed that the battery light was on. Shortly after that I saw the ABS light come on and a few seconds later I could hardly steer the car. The steering wheel was locked! Shit! I put on the hazard lights and very slowly turned back on myself at the roundabout and headed for the nearest garage that I knew was half a mile away. It was too early but I figured I'd park up and wait. Next to the one I thought I was heading to, was another one that was open and they said they'd look at the car, I just needed to drive it round. Got back into my car and it wouldn't even start! My shoulders grew tense, the tears were forming and I remembered that I had just come from a yoga class and my intention for today was to follow the breath. So now more than ever, I needed to put it into practice. Forget wherever I needed to go today and whatever I needed to do. The car wasn't gonna be fixed anytime soon and I didn't want to bring this energy into the rest of the day. So I left it there and started to walk home.
So now you're wondering how I met my guardian yogi angel? Well, here's how:
I started to breathe. Inhaling for 3, holding for 2, exhaling for 3, holding for 3. Repeating the cycle until I had resisted the urge to call anyone and extend the drama any further! (A favourite thing of mine to do. Moan it out, enjoy the pity party and distract myself from getting on with being grateful for what's going right.)

On the walk home, I ran through all the ways in which things could be soooo much worse. I could have been on the motorway, miles from home, laden with equipment. To think that it all happened with exactly enough time for me to park up at a garage within walking distance of my home and all because I had enough presence to follow my intuition. Amazing!

Feeling grateful for my life, I had enough space in my head to remember that everything happens for a reason and that just because it's not obvious now, doesn't mean it's not true.

Fast forward twelve hours and coming home on the tube from this evening's activities, I meet a wonderful filmmaker and had what felt like an important and beautiful conversation. He thought I was 22, we exchanged details and he encouraged me to continue practicing hot yoga! Result!
So it all came full circle. My life was gracefully spared, I wasn't meant to drive this evening, I was destined to meet another soulful creative and I was in high spirits because my zen yoga training kept me in the present and not dwelling on the negatives.
Do you have a guardian yogi angel? Let me know your story. If you liked this post or it made you feel inspired, then here are two ways that you can feel even better! 🙂
Leave a comment in the comment section below. I'd love to continue the conversation.

Share it with your friends on Facebook (Ayanna Witter-Johnson) or Twitter (@AyannaWJ)
And I look forward to seeing you in the next blog post. 
Love, light and yoga!
Ayanna x